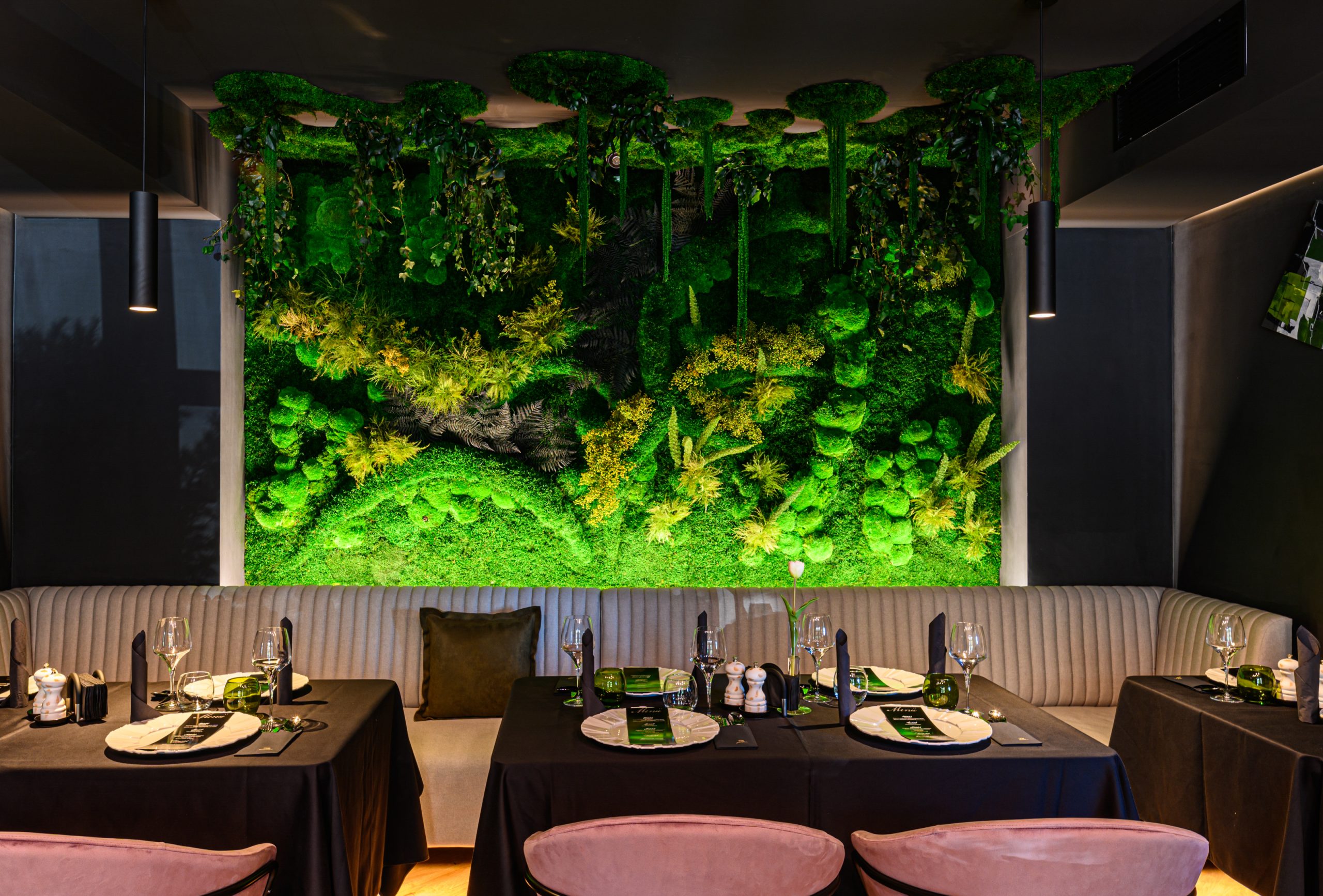 Menu
Welcome to Sfântu Gheorghe's new neighborhood-changer restaurant. Venture to B The Hotel's restaurant and discover hospitality at its best.
We proudly recommend our exquisite restaurant, with separate and intimate parlors, decorated with nature-inspired 'living walls' of moss, where á la carte service is provided, but large parties and private get-togethers can also take place.
Life is given to our restaurant: the moss walls stand for the very same principle of liveliness, thus giving the place a serene, cordial atmosphere.
And what makes this place a culinary match made in heaven? It's our signature chef, Giovanni Villaggi, and his team is what makes the dream work: exquisitely matched dishes, stunning layers of flavor, velvety textures, complex combinations, all seasoned with a dash of twist, not to mention the unpaired gastro-savviness, and the helpfulness and the infinite kindness of the servers are just some of the things to mention.
It is a must to try out the local and international recipes while enjoying our selection of great wines and famous spirits.
If you are dining with your children, they will surely find one of their go-to dishes, again, with a twist from our Kids Menu.
Walk-in guests (and non-residents of the hotel) are always very welcome at our restaurant, but it is recommended to make a reservation.
We would like to kindly remind you that thematic gourmet events and special offers (such as the Happy Hour) are also available at our restaurant. For further details, contact the above mentioned number or don't hesitate to contact our Facebook page.
B the well-indulged version of yourself. This is what your culinary dreams are made of, on affordable price.